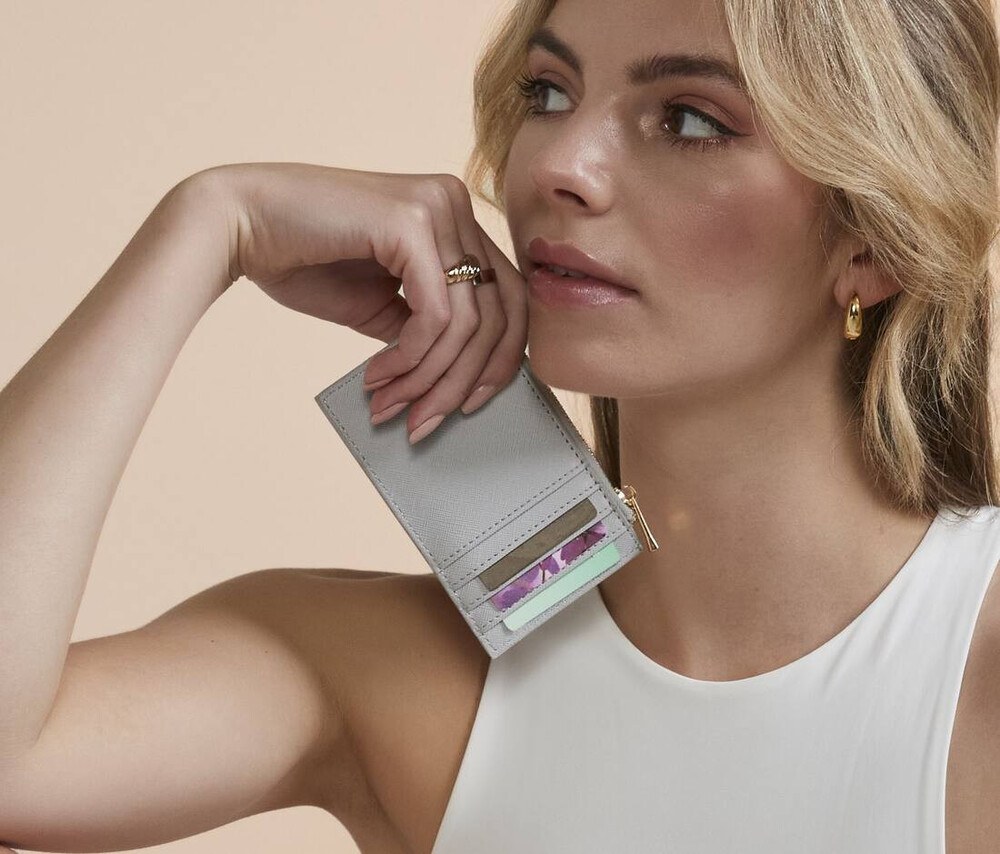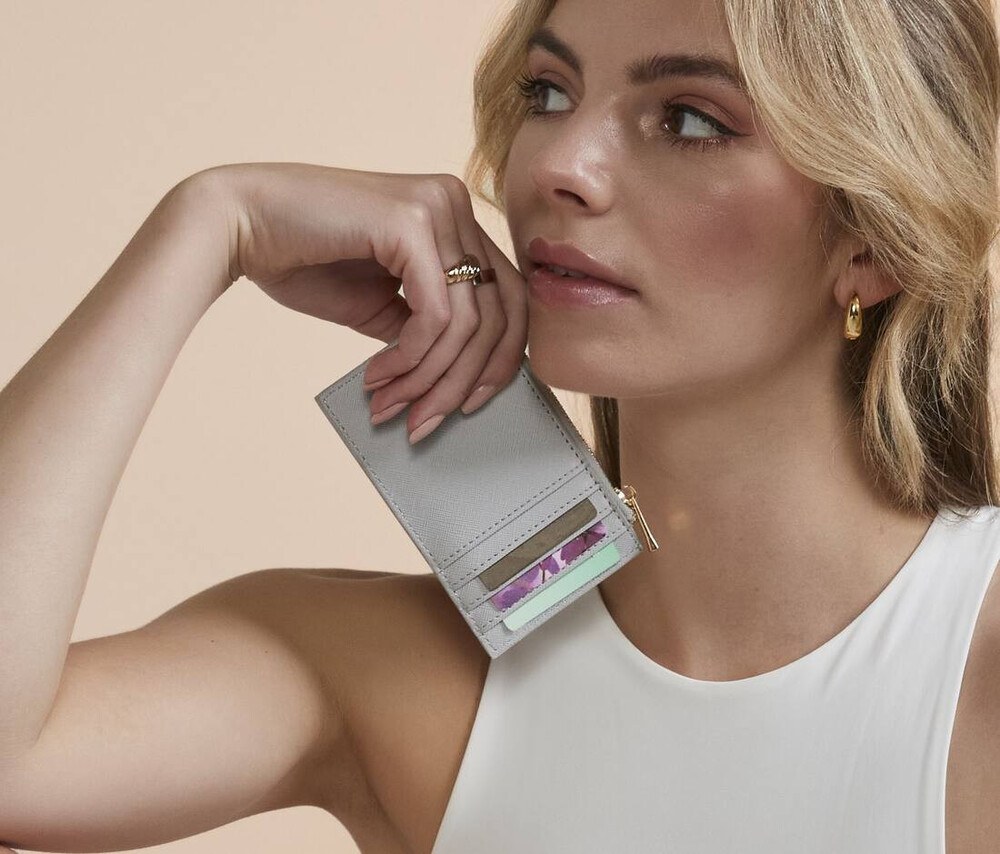 Description
Bagbase BG754
To prevent our cards from being damaged by a simple scratch, the BG754 Card Holder is ideal thanks to its outstanding design and soft, sturdy inner lining. It can hold up to 4 cards without the risk of folding or damage. It also has an internal zippered pocket for maximum security. This card holder is ultra flat to fit discreetly in a pocket. Its detachable label makes it easy to personalise and it can even be marked on the front and back as it is made from saffiano imitation leather.


Detachable label. Saffiano imitation leather. Ultra flat. Can be marked on the front and back. Can hold 4 cards. Soft lining.

PU leather look.
Free shipping on orders over 1 499.00 kr!